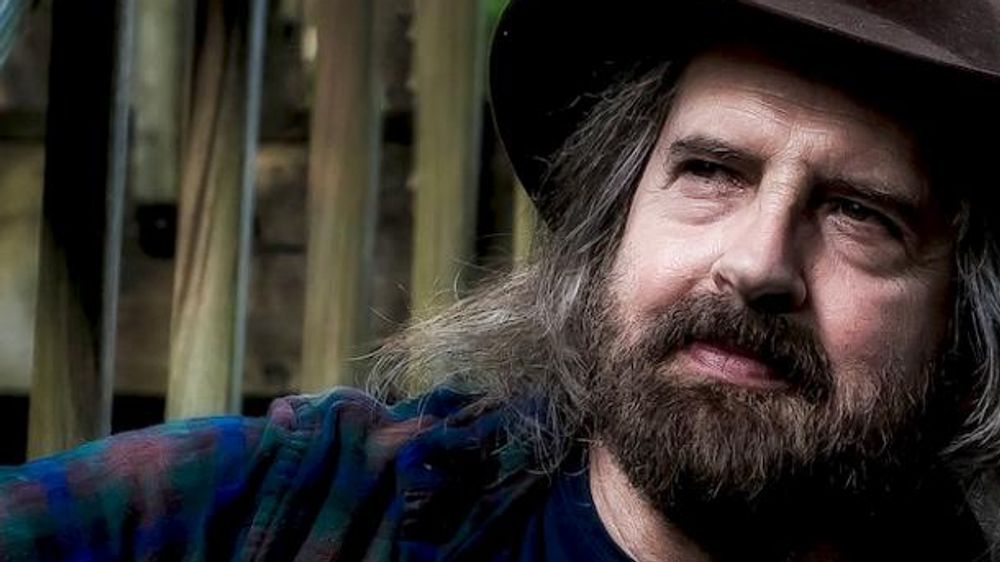 REVIEW: 'Radio Soft and Low'
Marvin Jackson's fourth solo album
KEVIN C. MADIGAN
Marvin Jackson has been on a roll lately. Despite having a solid career playing in bands that be- gan fifty years ago, he is finally getting around to putting out solo records — four of them in just the last six years. His new album, Radio Soft and Low, was recorded in Atlanta during the coronavirus pandemic.
Jackson's introduction to playing music took place in his teens. "I was in high school with a bunch of crazy people," he recalls. "There was Bruce Hampton, Glenn Phillips, several of the Thermos Greenwood guys. We were just a bunch of hellcats who all loved music, and Bruce, who was two years older than the rest of us, was like our gang leader." Later, at the University of Georgia, Jackson got into Bob Dylan and began writing "real rudimentary" songs while plucking on a cheap acoustic guitar.
For a time Jackson and Hampton were in a band called Avenue of Happiness that toured alongside the Hampton Grease Band. "My second time ever on a stage was us opening for (Peter Green's) Fleetwood Mac at the old Municipal Auditorium — a night to remember," he says. His mother had a Pontiac Catalina that was big enough to carry their entire PA system in the back seat. "We were just driving to gigs and goofing off the whole time."
A song on the new album called "Pot of Gold" is based on a text Jackson received from Hampton not long before his death. The title was the name of a convenience store the boys frequented on their way home from school, located at the corner of Powers Ferry and Roswell roads. "Years later I drove by there and the store had been torn down. So I texted Bruce to meet me. He went 'yes sir, right away; I'll be there.' So I saved that and turned it into a song after he died."
Radio Soft and Low was produced by Martin Kearns, the keyboardist and producer who has worked with hundreds of musicians in various genres, though locally, he's proba- bly best known for his work with the likes of Love Tractor, Drivin N Cryin, Shawn Mullins, The Swimming Pool Qs, and Cindy Wilson. Jackson calls him a "genius who gets crazy" in the studio. The title track refers to a drive Jackson took alone to Charleston. "Radio soft and low/Moonlight fades to glow/Drive the dark into the day/And the nightmare goes away."
The Atlanta-based guitarist and singer (not to be confused with the 1950s rockabilly star of the same name) toured incessantly in the 1970s and '80s with artists like Darryl Rhoades. "I was his lead guitar player for the whole time that band was together," he says. "We went all over the country and we got really close to making it and getting a record deal. Saturday Night Live was lined up but it fell through; that was a heartbreaker. All of a sudden I was in a sixties copy band named Cruis-O-Matic that opened up for The Cars." Stints in bar bands followed and by this time Jackson was trying his hand at writing New Wave pop songs.
By 1986, though, Jackson decided he'd had enough; he quit the road and the music business itself, and stayed away for 20 years, becoming a house appraiser to earn a living. "I had just had a daughter and I didn't want to be playing somewhere in Florida when she was learning how to walk." He adds that while he didn't even pick up a guitar during that period, music remained his obsession. "This latest batch of songs were percolating for all those years."
Two of them are instrumentals. "Monaco" is reminiscent of a 1970s movie soundtrack. Jackson says "You can just see Dean Martin — with a cigarette holder — and Grace Kelly driving down to the beach in a Jaguar con- vertible."
The other one is the melodic "Horizon Muse" featuring a lovely cello passage by Okorie Johnson (a/k/a OkCello). "Elegy for 2," written in tribute to two deceased friends. "I didn't want to write a whole bunch of mushy lyrics, so I just put together an Irish-sounding ballad with accordion" with a brief chorus about friendship, he explains. "The lyrics have to mean something to me, or else they're crap."
Michael Meyer, former frontman of the Lizardmen and now with The Rainmen, sings the lead on "the prettiest song on there," ac- cording to Jackson: "Still Remains" is about an "old love." Jackson has used Meyer and "that brilliant voice of his" on all four of his albums — Tip of my Finger, Never Say Goodbye, Big Yellow Moon, and, of course, Radio Soft and Low — the only musician to have that dis- tinction. Meyer's bandmate, bassist and singer Lyle Bufkin, is also on the album, and so are other Atlanta diehards such as saxophonist Phillip Raines, vocalist Ansley Stewart, and engineer Martina Albano.
"For some weird reason making it was kind of easy," Jackson says of the record-
ing process. "The whole album flowed out. There's a lot of variety on it — country, rock 'n' roll, whatever. My mind is over here sing- ing a Dylan song and then I'm doing Chick Corea. But you know what? It's all beautiful music."
Marvin Jackson and his band will play the Red Light Cafe on Sunday, Jan. 23, 2022. 553-1 Amsterdam Ave. NE 404-874-7828 redlight- cafe.com